When choosing a mattress for your campervan, you'll be pleased to know that various sustainable and eco-friendly camper van mattresses are on the market.
Since we spend a third of our life in bed, whether in a camper van or a sticks-and-bricks house, choosing a sustainable and eco-friendly mattress for your camper van is essential for your health and the environment.
But how do you choose the right eco-friendly mattress for your needs? In this article, we've outlined some top things to consider when choosing your campervan mattress.
What is an Eco-Friendly Mattress?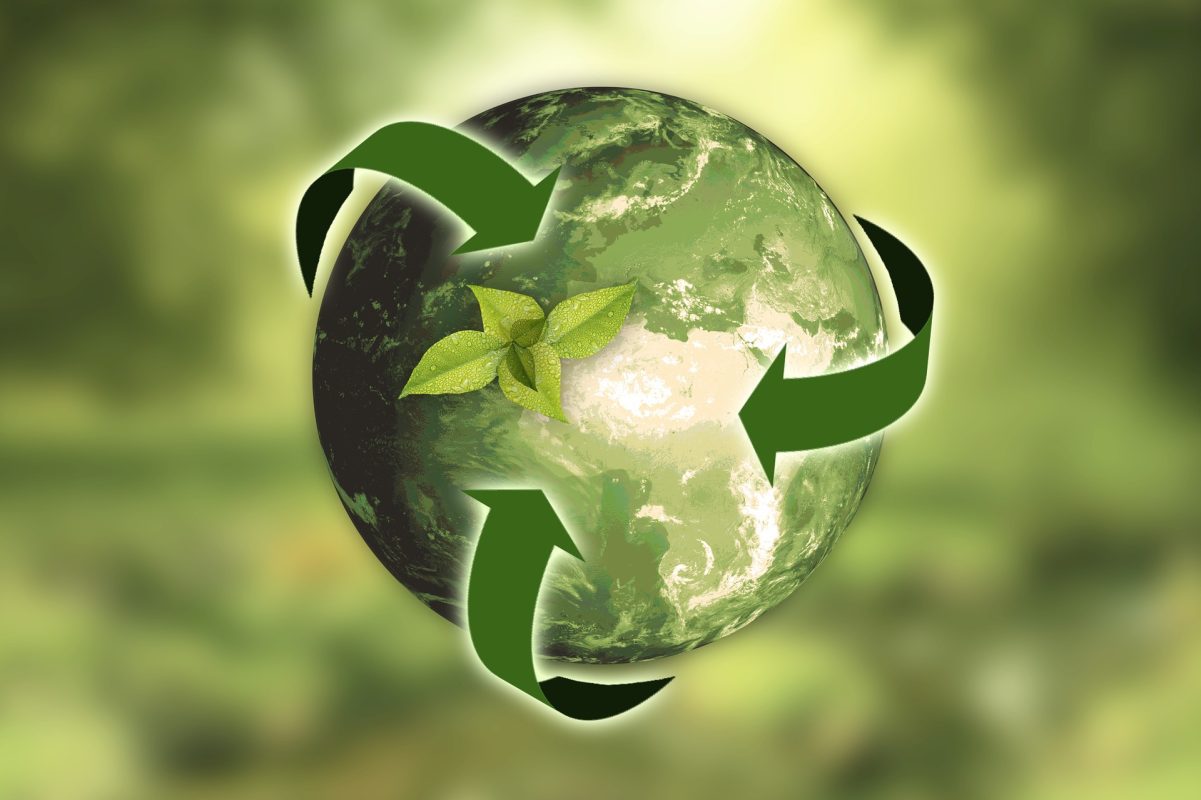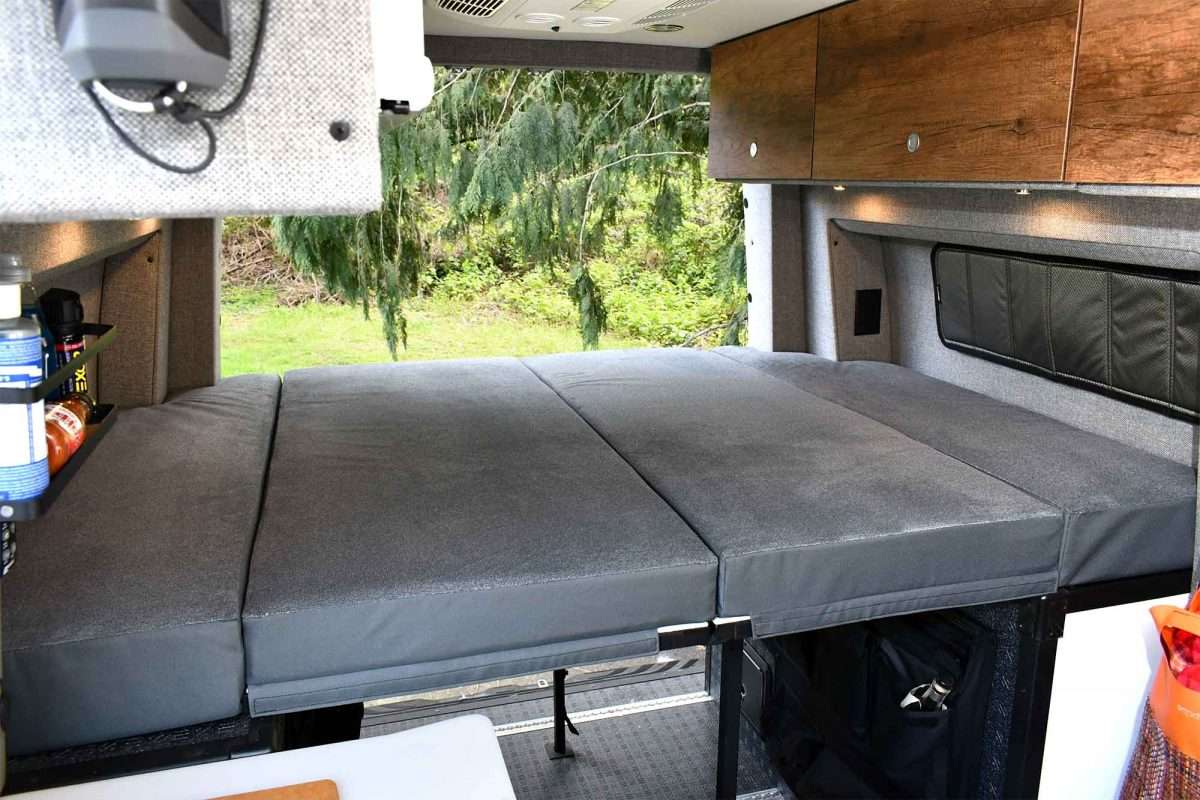 You care about the planet and want to ensure that the mattress you buy aligns with your values. But with all of the buzzwords out there, how do you know what mattress brands mean when they say theirs is an environmentally friendly mattress?
Eco-friendly mattress brands use a few common terms to differentiate them from conventional mattresses.
Eco-friendly mattresses
These mattresses are made using materials and manufacturing processes designed to have a minimal environmental impact.
They can be memory foam, natural latex foam, organic mattresses, or sustainable mattresses. Eco-friendly mattresses may be made from recycled or renewable materials, use non-toxic or low-emission adhesives, and be packaged in eco-friendly materials.
Sustainable mattresses
Sustainable mattress companies produce entire mattresses using sustainably sourced materials and manufacturing processes designed to be sustainable over the long term. This may involve using renewable materials, reducing waste in the manufacturing process, and their carbon footprint by using energy-efficient production methods.
Organic materials may be used, but a sustainable mattress doesn't necessarily have to use them. It's more about the long-term effects of the entire mattress and reducing carbon emissions from the manufacturing process.
Organic mattresses
Organic mattresses are made using materials certified as organic by a recognized certification body, such as the Global Organic Textile Standard (GOTS) or the USDA Organic standard. The materials have been grown without harmful pesticides or fertilizers and have not been genetically modified. This also means they don't have toxic fire retardants, a common additive the traditional mattress industry includes.
Natural mattresses
The term "natural" means they are made using materials derived from natural sources, such as natural latex made from rubber trees or wool from sheep. They may also be made using materials that have been minimally processed and do not contain synthetic additives or toxic chemicals either.
It is important to note that a mattress may be one or all of these categories, depending on the materials used and the manufacturing processes involved. For example, an organic mattress may not be considered sustainable if the manufacturing process doesn't meet certain criteria.
Is the Camper Van Mattress Made With Certified Materials?
Much like organic foods must be certified, or you see tags for "organic certified cotton" on some clothing brands, the materials used to make camper van mattresses can also be certified.
As with any item being advertised as sustainable or eco-friendly, some measures must be adhered to, and products must be certified in accordance with health, environmental, and safety regulations.

RoamRest only uses foam materials that are CertiPUR-US Certified. This means that the foam used in our mattress has undergone a rigorous certification program to ensure it meets certain standards. This type of foam meets strict standards for content, emissions, and durability and is thoroughly tested by independent, accredited laboratories to ensure its safety and sustainability.
CertiPUR-US certified foam is made without ozone depleters, flame retardants like PBDEs and TDCPP, heavy metals like mercury and lead, formaldehyde, and certain phthalates. This foam has low VOC emissions so it won't release harmful chemicals into the air in your camper van.
With a CertiPUR-US certified camper van mattress, you can rest easy knowing your mattress is comfortable and environmentally responsible.
Is the Camper Van Mattress Durable?
A sustainable camper van mattress should be durable and long-lasting, reducing the need for frequent replacements. Look for mattresses that offer warranties and are made with high-quality materials that can withstand the wear and tear of van life.
RoamRest has a 12-month warranty on all camper van mattresses that warrants the original purchaser that their mattress should be free from defects in material and workmanship.
Our mattresses have water and abrasion-resistant covers with a soft polyester top fabric and low-slip nylon-coated side fabric for easy cleaning. This means your campervan mattress is perfect for adventuring, providing a comfortable night's rest for years.
Can an Eco-Friendly Camper Van Mattress Be Comfortable?
A sustainable and eco-friendly camper van mattress should provide the same comfort and support as traditional mattresses. Look for mattresses with customizable firmness options and good ventilation to ensure a comfortable and restful night's sleep.

RoamRest's foam mattresses are 5″ thick and are made with 3 or 4 layers of various sustainable foam options, depending on your comfort preference. Are you a fan of cool-gel memory foam? No problem. Need something a little firmer with a regular foam mattress? We've got you.

If you're not sure what comfort level you want and you're near our headquarters and production facility in Clackamas, OR, you can make an appointment to come in and try out a few options in person!

We understand that rest and recuperation are key when exploring in your camper van, and we want you to have the best sleep experience possible.
What About the Bedding for Your Camper Van Mattress?
Don't forget to consider the eco-friendliness of your camper van bedding. What good is an eco-friendly mattress without sustainable bedding to top it off? If you're investing in a natural mattress, you might as well have bedding with certified organic materials.
Here are a few examples of sustainable bedding choices with natural materials:
Organic Cotton
Organic cotton is grown without harmful pesticides or fertilizers, making it a more eco-friendly choice. Organic cotton bedding is soft, breathable, and easy to care for, making it a popular choice for those who live in variable climates and need the versatility of organic cotton fabric.
Some mattresses have a certified organic cotton cover to help protect your mattress from wear and tear. These washable covers make them a great addition to an organic mattress.
Recycled Polyester
Made from post-consumer waste such as plastic bottles, recycled polyester is a more sustainable option than traditional polyester. Recycled polyester bedding is soft, durable, and easy to care for, making it a popular choice for van lifers.
Wool
Wool is a natural fiber that is renewable, biodegradable and has natural insulating properties, making it a great choice for colder climates. Wool is also hypoallergenic, moisture-wicking, and flame-resistant, making it a safe and healthy choice for your camper van bedding.
Wool can last many years if cared for properly, making it a smart, sustainable investment. It's important to know how your wool is harvested and where it comes from, so choosing wool from ethical and sustainable sources, such as GOTS-certified organic wool, is always a good idea.
Linen
Linen is made from flax fibers, a natural source often grown without pesticides. Linen bedding is durable, breathable, and has natural anti-bacterial properties, making it a great choice for those with allergies or sensitive skin.
Bamboo
Bamboo bedding is made from bamboo fibers, which are renewable and biodegradable. Bamboo bedding is soft, hypoallergenic, and has moisture-wicking properties, making it a great choice for those who get hot at night.
Hemp
Hemp is a fast-growing, sustainable crop that requires minimal water and pesticides. Hemp bedding is durable, breathable, and also naturally hypoallergenic.
RoamRest: the Smart Choice for an Eco-Friendly Mattress
hoosing a sustainable and eco-friendly mattress requires careful consideration of the materials used, certifications, durability, and comfort. Lucky for you, RoamRest doesn't make just your average mattress. We can make your decision easy by providing quality comfort in an eco-friendly mattress for your camper van that will endure van life use for years.